Frequently asked questions
What's included in the price?
As a standard our prices include most of the campsite facilities such as showers and toilets, WiFi, recycle and rubbish disposal, water, used water disposal and toilet emptying for campervans, motorhomes and caravans. The additional items which would be chargeable if used are: Laundry facilities (Euro coin operated), Electric hook-up, additional car parking spaces and hot drinks. We don't charge for the use of awnings, but these are subject to awning usable pitches being available. Dogs are welcome at no additional cost.
What amp electricity is provided?
We supply 16amp electric to all of our pitches. It is a chargeable extra and not compulsory. You will require a round continental camping electric lead (see photo).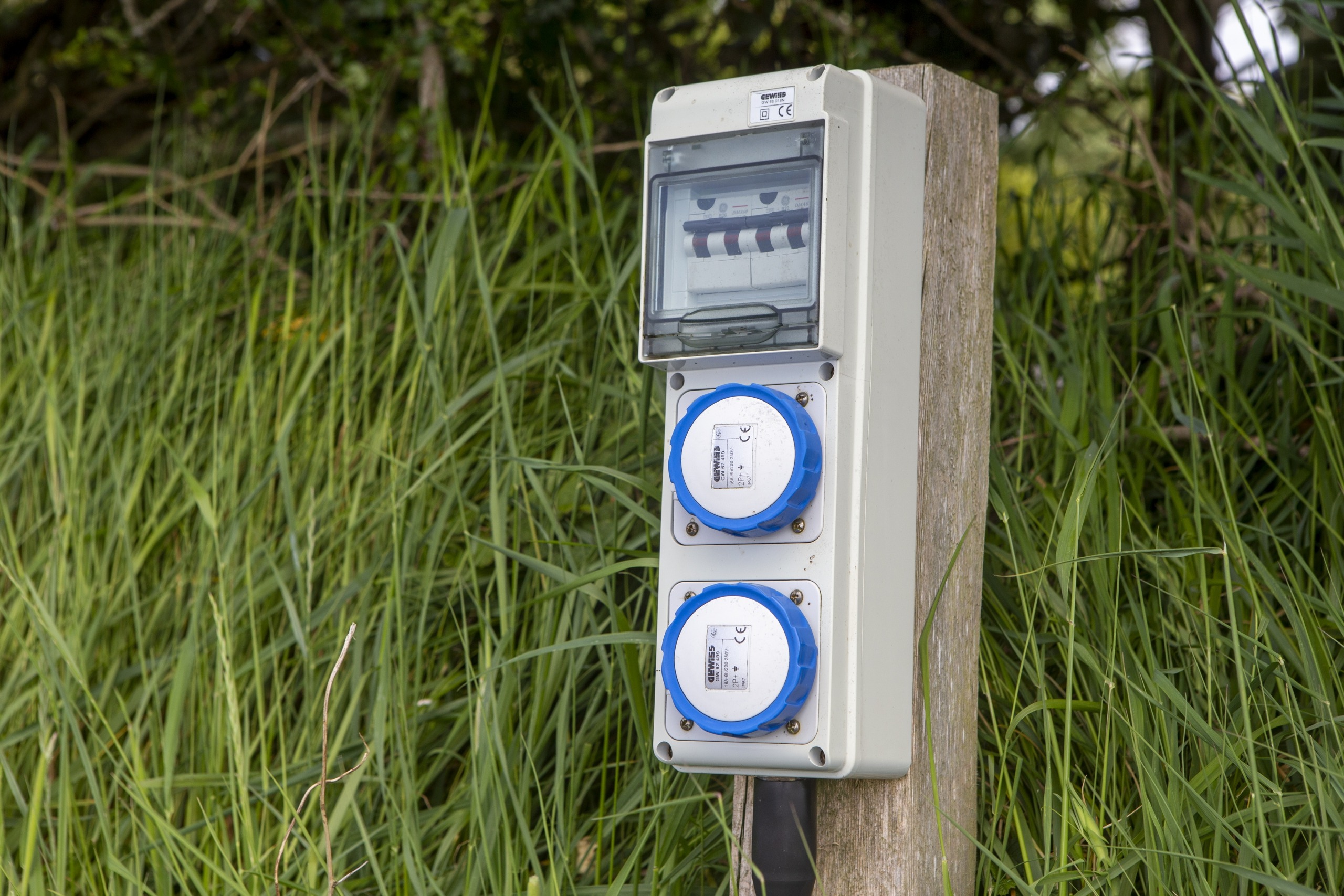 Can I charge my Electric Car?
Yes. We can offer the use of a separate metered supply whereby usage can be pre-agreed, monitored and the charging cost calculated based on the current kw/h rate plus VAT. This metered supply is subject to availability and needs to be arranged on arrival.
Can we have a BBQ?
Yes. BBQ's are permitted but must be raised off the ground and located on/over a gravel based area. No BBQ's or hot pans should be placed on the awning/tent areas of rubber chippings or recreational areas of grass. We have a dedicated metal bin for used disposable BBQs or hot ashes.
Do you allow fire-pits or campfires?
Sorry no, these present a fire and personal injury risk and are not permitted in any part of the campsite under any circumstances.
Can I bring my dog?
Absolutely! dogs are welcome and there is no additional charge. Dogs must be kept on a lead however and are not allowed to roam freely on the campsite. Please remember to 'scoop the poop'!! and dispose of this in the dedicated bins in our dog agility / run area.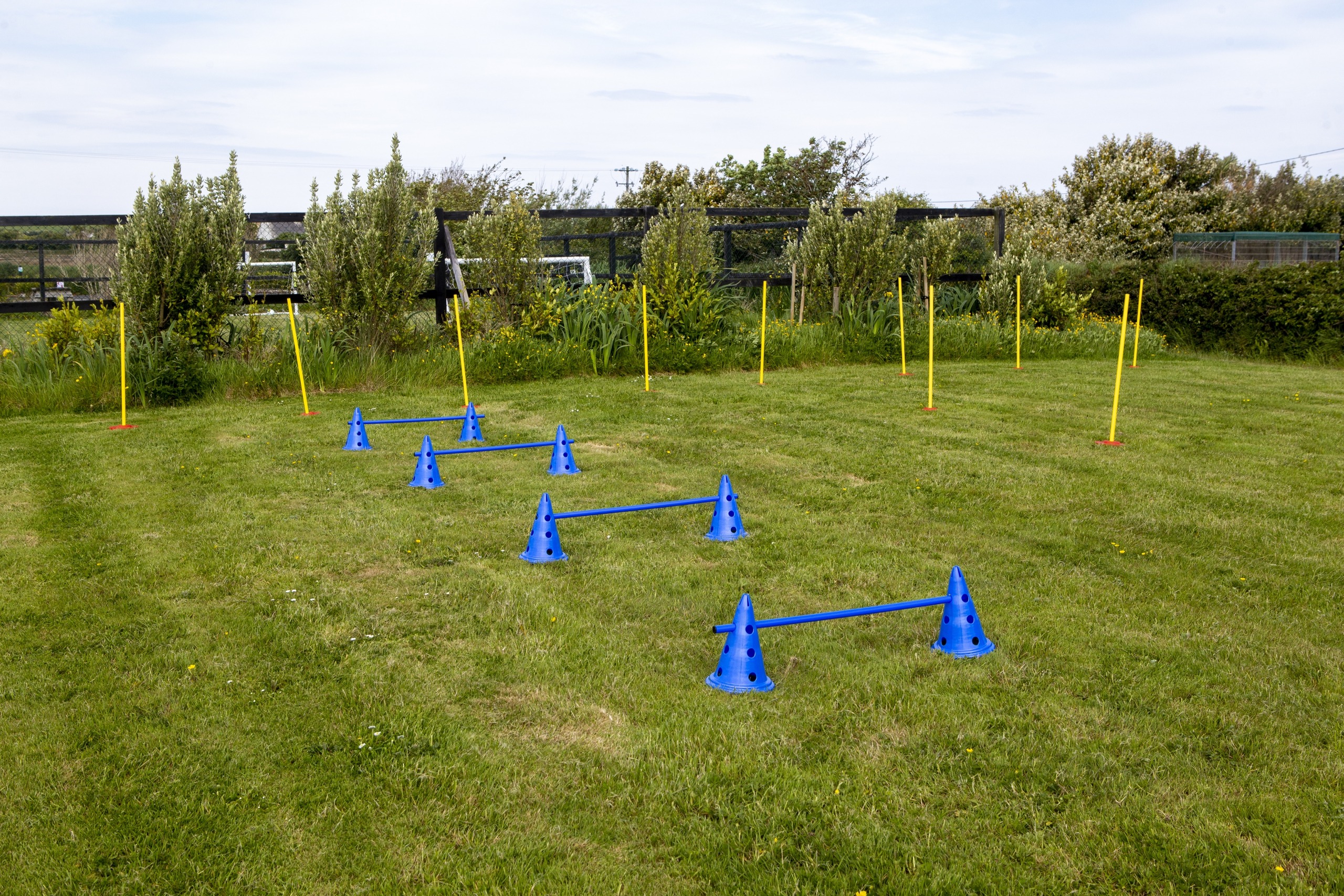 What time can I access my pitch?
You can check in anytime from 1pm until 8.30pm. Departure time is anytime up until 11.30am.
I have a roof tent on my vehicle. What pitch do I book?
Roof tents are becoming very popular and come in all shapes and sizes. You should book a campervan / motorhome pitch but state in the 'special request" field that you are a roof-top tent. That helps us allocate a pitch with suitable space for you.
I am bringing an additional car / trailer.
That's fine but you are recommended to book the additional car parking space. The campsite has six separate parking spaces that are prebookable. Alternatively there is plenty of free, off-street parking near to the campsite. If you are a motorhome with an attached tow-car please contact us first so that we can check availability for your configuration.
Why don't you have grass pitches / areas for tents or awnings?
From experience we have found that grass areas for tents and ground-based awnings can easily become muddy and, in worse conditions, become unusable in wet or damp weather. We want to provide this facility year round so have opted for all-weather surfaces which can sustain repeated and daily use. These artificial surfaces of fine pea gravel or soft green rubber chippings are simply 'toppings' with the lower layers being earth/soil. You can use them with standard pegs in the same way you would pitch on grass.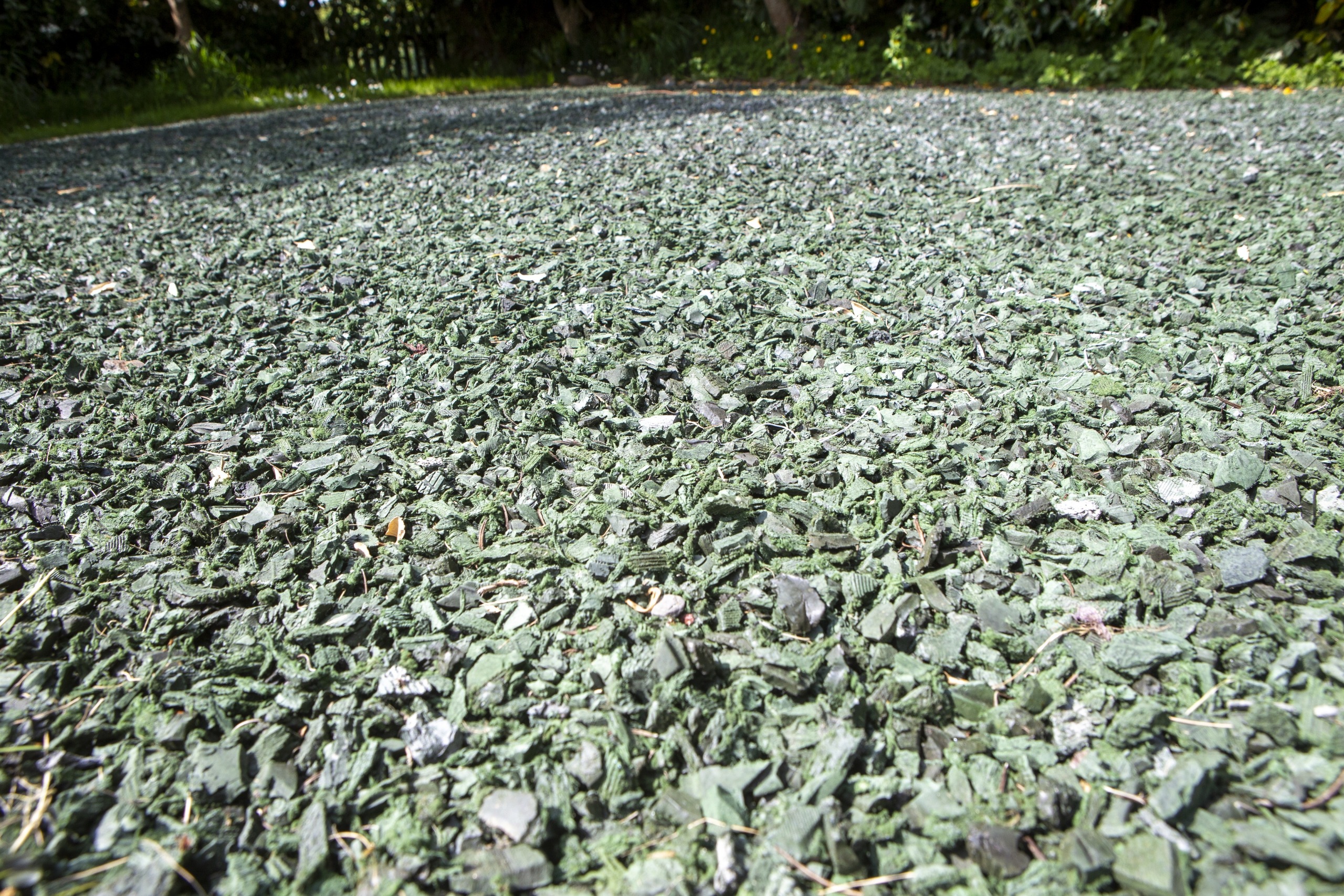 I have a caravan with car but you only have campervan or motorhome pitches available for the dates I want. Can I book one of those instead?
The key difference in those pitch types is the width of the gravel hardstanding. Our campervan or motorhome pitches are designed to accommodate one vehicle whereas the caravan pitches are designed to accommodate, side-by-side, the caravan with car. Please contact us first to see what options are available because you will need an additional car parking space which may not be possible.
Do you provide the option for a long-stay or seasonal pitch?
No, sorry. We are a dedicated touring campsite and don't offer long term stay or storage options.
How many pitches do you have?
We have 18 in total. 3 tent pitches (different sizes), 5 caravan with car pitches and 10 motorhome/campervan pitches.
Do you allow visitors?
No, we're sorry but we have a 'No Visitor Policy'. We appreciate that this is inconvenient but we have a duty of care to all of our guests and for emergency safety reasons we need to know who is on the campsite at any given time in the event of an incident. If you would like friends or family members to stay overnight with you in your accommodation during your stay please contact us prior to arrival to officially add and charge this to your booking. If instead you wish to casually meet with friends and family while you are here please arrange to meet off-site. This does not affect taxi services or food delivery services.
Do I have to prebook?
It's not compulsory but it is recommended. Pre booking requires prepayment by card but does guarantee your pitch. Arriving without a reservation is an option but pitches will be allocated on a first come first served basis. When all 18 pitches are booked (or in use) we can not accommodate any further campers/tourers on that date. This is specifically important for tent campers to note because the campsite only has 3 tent pitches.
How do I make a booking?
We have a dedicated online booking system via a third party company called Freetobook.com which is based on live availability. It's available to be used 24/7. All 18 pitches are available to be booked on this system. The online booking system will only allow the available pitches to be booked. Full payment is required to complete the booking process. To make a booking click here or alternatively you can call make a booking over the telephone with payment by card.
Do you accept card payment?
We accept credit and debit cards. We also accept cash payments on arrival. However all pre bookings do require a card payment to complete the booking online.
If I pre book then cancel, will I get a refund?
It is recommended not to pre-book if there is any uncertainty associated with your trip as all advance bookings are non refundable and non transferable to another person and, once made, booking dates are fixed and cannot be changed.
16th March – 3rd September 2023
One Adult - per night

€ 19

Additional Adult - per night

€ 5

Child (3 yrs+) - per night

€ 5

INFANT (0-2YRS) - PER NIGHT

€ 2

16 amp Electric - METERED

EXTRA
Prices include WiFi, hot showers, toilet & bathroom facilities, water and recycling disposal.
(Please note that a supplement applies to both the Super and Super+ tent pitches numbered #9 and #12. These have additional features and benefits. When checking availability click on 'View Details' in the pitch type column to see more information)
Pre payment and Pre booking terms
If you would like to book a pitch in advance of arrival full payment by card is required at the time of booking. A booking confirmation detailing terms and conditions is provided after the booking process is completed. This serves as your receipt. Please bring it with you for proof of booking.
Please note that all advance bookings are non refundable and non transferable to another person and, once made, booking dates are fixed and cannot be changed.